Deborah Winiger, M.D. FAAFP
As a family practice physician, Dr. Winiger enjoys being able to provide care for the entire family. She is able to get to know her patients as part of their family which better helps her to understand them. Her practice includes pediatrics, adult medicine and geriatrics. She has a special interest in women's healthcare and gynecology. She provides the individual time and attention of solo practice with the convenience of a nurse practitioner when she is not available.
When she is not working, Dr. Winiger enjoys spending time with her husband and two sons. They are very active in sports so she enjoys watching them play.   She is also active in her church and small group.
She looks forward to caring for your family.
Education:
Medical Education:
Loyola University Stritch School of Medicine: 1994
Cum Laude graduate
Alpha Omega Alpha Honor Society member
Residency:
Lutheran General Hospital Family Practice: 1997
Credentials:
Board Qualified:
American Board of Family Medicine since 1997 – recertified 2013
Fellow American Academy of Family Physicians 2014
Affiliations:
American Academy of Family Physicians: 1994
Advocate Condell Medical Center: since 1997
Secretary/Treasurer of Medical Staff 2014-2015
Vice President 2016-2017
President 2018-2019
www.advocatehealth.com/condell
Illinois Academy of Family Practice: 1994
Illinois State Medical Society: 2000
Lake County Medical Society: 2000
Rosalind Franklin Medical School Lecturer
Yana Dymarskiy, APN, BC-FNP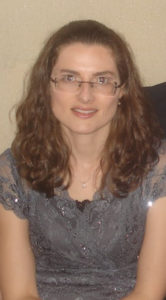 Yana is a graduate from University of Illinois at Chicago with a Masters degree in Nursing in 2001.
As a Family Nurse Practitioner she takes care of children and adults of all ages.  She comes to North Suburban Family Healthcare with 15 years of work experience as Family Nurse Practitioner in different settings.
Yana has Ukrainian roots and speaks Russian and Ukrainian languages.
She has always been an advocate of preventative care and enjoys helping patients to achieve their wellness goals.
She likes to spend her free time with her 3 children.
Reading, watching movies, practicing yoga, ice skating and swimming are her favorite activities.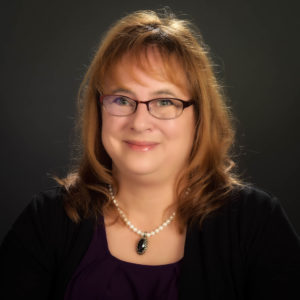 Elizabeth Giamis, RD
Liz is delighted to be joining Dr. Winiger and her team at NSFH!  She is a passionate promoter of healthy living and disease prevention through diet and exercise.  She recognizes that a healthy lifestyle, through a simple concept, can be difficult to sustain and she is excited to work with the patients of NSFH as they embark on their personal journeys towards better health.
Liz has been a registered dietitian for over 20 years, obtaining a MA in Nutrition with a focus in exercise physiology in 1998 from Syracuse University.  In 2008, she became a certified diabetes educator and has spent the last 10 years helping patients of all ages manage this challenging disease.
In her spare time, Liz enjoys spending time with husband and 2 sons.  As a family, they are active in boy scouts and spend many weekends involved in scouting activities.  She enjoys exploring the local parks, walking her dog (Parker) and gardening.